Edmonton Purchase Plus Improvements Mortgages
Your Edmonton Mortgage Broker: Natalie Wellings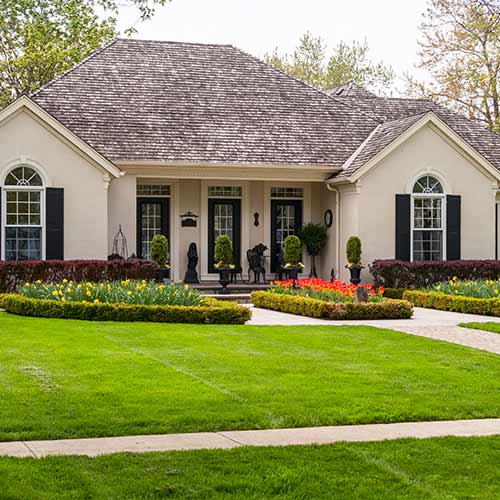 How to renovate your new home and include the cost in your mortgage
The Purchase Plus Improvements program is designed to allow qualified home buyers to renovate their new home and include the cost of the improvements into the mortgage, right after taking possession. The cost of the improvements/renovations can be added into the mortgage with only 5% down! This program works extremely well for a variety of renovations including the installation of a new kitchen/bathroom, upgrading flooring, finishing a basement or adding a high efficiency furnace etc.
How does it work?
You, the home buyer, will need to provide me, your Mortgage Broker, with written estimates of the renovation(s) which must be provided at the initial approval stage (after your offer has been accepted by the seller).
The renovation quotes will be submitted to your mortgage lender, and default insurer for approval. If approved, the cost of the renovations will be added to the purchase price of the home.
Your down payment will be calculated on the new, total purchase price (purchase price + renovation costs).
Once you receive the keys to your new home you will need to begin to make the approved improvements to the property.
When the renovations have been completed I will require copies of invoices showing that the work has been performed on the home. At this time, an inspection will be booked and an appraiser will visit your property to confirm the renovations have been completed and will take pictures of the improvements. In some instances (if the renovations are only a few thousand dollars), you will need to pay the invoice and provide me with a copy of the receipt showing that it is paid in full. In this instance, your lawyer will then reimburse you for the cost of the improvements. If your renovations are significant in cost ($10,000 or more), depending on the lender, you can provide me with a copy of the unpaid invoice and your lawyer can pay your contractor directly.
If your improvements equal more than 20% of the purchase price of the home, or $60,000, the process is quite different. Please contact me for more details on this process.
*Applies to residential mortgages only and some conditions may apply. O.A.C., E.O.E All content is subject to change without notice.