Mortgage Pre-Approval
Your Edmonton Mortgage Broker: Natalie Wellings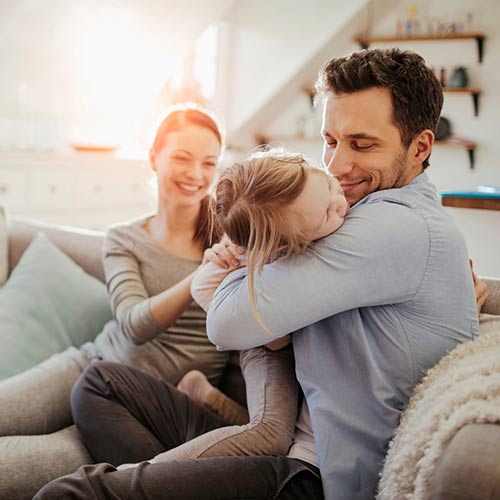 Need a pre-approval before you go house hunting in Edmonton?
Why get pre-approved?
If you're thinking of purchasing a new home, your first step should be completing a pre-approval. A pre-approval will keep you focused on shopping for homes within your price range, the likelihood that your mortgage will get approved by the default insurer, what the interest rate will be and how much your monthly payments will cost.
Once you are pre-approved, most of the lenders I work with will hold your interest rate for 120 days. This gives you time to look for a home with the assurance that your rate won't rise within that time frame (of course, if the rate goes down in that period you'll get the lower rate). It is well worth getting pre-approved before starting to look at houses; this way you're protected against rate increases and also know that you qualify for the mortgage you want before you fall in love with a potential home.
In addition to the above benefits of getting pre-approved it's important to note that most Realtors will not be willing to show you any homes until they know that you have obtained a pre-approval. Why? Time is money; Realtors invest a lot of time and energy into their clients and they need some reassurance that you have the ability to purchase the homes they show you. A strong pre-approval also helps them negotiate on your behalf with sellers, giving sellers some confidence that you will be able to proceed with the purchase of their home once an offer has been negotiated.
It's important to note that a pre-approval is not a 100% guarantee that your mortgage will be approved. The pre-approval process gives me, your Mortgage Broker, a general idea of your financial situation. However, it is ultimately up to your mortgage lender and the insurer to give the final approval on your mortgage. In addition, the mortgage lender and insurer need to review the property to ensure it meets their guidelines and also to confirm the value of the property. This cannot be done at the time of pre-approval for obvious reasons. That being said, I usually have a pretty good idea if a file will be acceptable to the insurer by performing credit checks, reviewing lender/insurer guidelines and personally reviewing as much of your income documentation as possible at the pre-approval stage.
Ready to get started? Contact me to start the pre-approval process! If you would like to read more about the process of purchasing your first home, click HERE.
PLEASE NOTE: I am paid by the mortgage lender, not you. So, it doesn't cost you a penny for my service, time and expertise! Like many other professional services (such as insurance brokers), Mortgage Brokers are generally paid a fee when we introduce trustworthy, dependable customers to a financial institution. These fees are standardized so the focus remains on you. There are very rare circumstances where a Mortgage Broker is not compensated by the lending institution for their work, such as arranging a private mortgage. This is extremely rare and if it applied to you, you would be notified well in advance that there would be a fee associated with arranging your mortgage. Again, this is extremely rare, and certainly not the norm.