Natalie Wellings, your Edmonton Mortgage Broker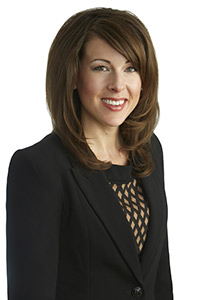 I have been immersed in the busy world of mortgage brokering since the spring of 2007 when Edmonton's real estate market was at the height of a boom. Frenzied buyers were frantically buying whatever they could qualify for, and multiple offers were standard. At the time, I had just graduated with a Diploma in Business Administration, with a major in Finance. I had earned my diploma by working full-time as a Corporate Sales Rep in the telecommunications industry during the day, and attending evening classes for several years. It was a long haul, but it allowed me to have a foot in the business world while obtaining some formal education and I ended up graduating with honours.
With my new diploma in hand I wanted to change things up a bit and grow my career in a finance related industry. But after growing a large client base
and enjoying working with and getting to know new people every day, I didn't want to give up working with the public. After a lot of research and a few sleepless nights, I decided to combine my love of working with people and my educational training in finance to become a Mortgage Broker. It was a scary move for me (I hate change!) but seemed like a perfect fit. After ten years of working away at it, I can honestly now say that, it is.
My brokerage is a member of Verico. Verico is a network that unites top mortgage brokers in Canada and creates additional opportunities for this group of professionals. This strategic membership, with Verico, allows independent mortgage brokerages s to retain their independence while reaping the benefits of being aligned with other independent firms. The benefits include access to a wider variety of lending institutions and ultra competitive interest rates due to the large amount of volume produced by Verico affiliated brokerages.
During my time in Edmonton's mortgage industry, I've also joined several organizations including CAAMP and AMBA. I am also licensed through the Real Estate Council of Alberta (RECA).
When I'm not busy approving mortgages and meeting with clients, my husband and I love to enjoy a good glass of wine and a nice meal. I love to cook, and enjoy eating even more. My second favourite pastime is working off all that good food at the gym or in Edmonton's gorgeous river valley! I'm passionate about being active and living life to the fullest.
A mortgage transaction is never completed without a lot of back and forth communication between my clients and myself. I really pride myself on being easy to communicate with, organized and efficient. Buying a home is stressful; I try to take some of the weight off your shoulders by making the complicated mortgage process a little less so.
The best part of my job is getting to know my clients and their family while they are in the midst of what's probably the most stressful and significant purchase of their life. I've spent countless hours calming nerves and working out the numbers so my clients felt a little less anxious about their big purchase. Buying a property is so much more than purchasing a mass of drywall and wood; it's making an investment in a place to call home, a place to hang your hat at the end of each day, a place where you'll make memories, and experience all the good and bad that life has to offer. It's a place of comfort, a place to celebrate, and a place to break bread with loved ones.
Please contact me today to chat about how to get you into the home you love, or to take equity out of the one you already own. Perhaps you want to purchase an investment property, or a vacation home? I can help with that too.
Thank you for giving me the opportunity to play a small role in the journey of your life by utilizing my services to finance your property.
With access to multiple lending institutions, I can place all types of mortgages including purchases, refinances, equity takeouts, debt consolidations, renewals and mortgages for self employed. Call me today and get a free quote and overview of current market conditions affecting the mortgage market!
GREAT REASONS TO CHOOSE MY SERVICES FOR YOUR MORTGAGE NEEDS:
• I have access to different lenders, banks, trust companies, investors and financial institutions.
• Experience. I have arranged hundreds of mortgages in my career. I have the experience necessary to navigate the complicated world of mortgage financing to increase the likelihood of a mortgage being approved.
• Fast credit and loan pre-approvals with no cost or obligation. (Some conditions may apply)
• NO COST TO YOU! It doesn't cost you a penny for my time and expertise. I am paid by the lending institution that funds your mortgage. That's a win-win for you.

• I'm an expert at matching you with the best-suited mortgage.
• Get mortgage rates at wholesale, guaranteed up to 120 days.
• Because Mortgage Brokering if my full-time occupation, I'm up-to-date on mortgage rates, terms and pre-payment options available on the market.
• I only specialize in mortgages and am knowledgeable on current market trends.
• The Mortgage Brokering industry increases competition in the marketplace, thus keeping rates low.
• I save you time and money. And, we all know, time IS money!
• I have a vested interest in satisfying your needs since my business relies heavily on referrals and repeat business.